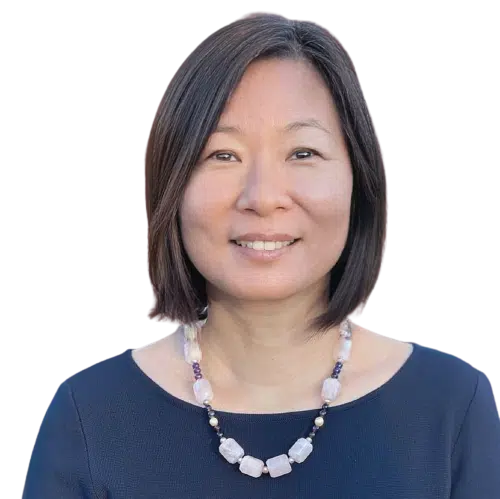 " 72k not only stands for quality, but also for the brand's values: Trustworthy, organic and sustainable."
Pei Angela Willimann, founder of 72k
As a child, I had two great passions in my home country of China: music and plants. As a musician, I brought music to life on my instrument, the Chinese lute called Pipa. In plants, I see the animated nature and its power.
I came to Switzerland as a young woman to continue my studies. I completed my degrees in musicology, media studies, and MSE (Man-Society-Environment) at the University of Basel. Here, I realized that Switzerland offers great opportunities for innovative developments. As a Swiss citizen and an active businesswoman, I founded the brand 72k. This innovative skincare line is based on Swiss plant-based active ingredients. The entire development and production take place in Switzerland. In doing so, I have fulfilled my passion for creating something new and, at the same time, fulfilled my desire to cure my own skin problems. The central focus for me in 72k is the combination of naturalness and effectiveness.
During my studies in Basel, I also worked in a TCM (Traditional Chinese Medicine) practice. There, I became even more aware of the significant importance of naturopathy and its indispensable role in alternative medicine. My interest in special plant-based ingredients led me to Dr. Rosemarie Sift Carter, an experienced researcher in Artemisia, and Mr. Dr. Robert Carter, with whom I still maintain a close friendship. The contact with them was crucial for the development of the 72k product line. In 2020, I founded Viocap AG in Therwil near Basel for this purpose.
72k is my vegan skincare line based on an extract of the Artemisia plant. Numerous clinical studies conducted by the SkinTest Institute in Neuchâtel, Switzerland, confirm the effectiveness of various 72k products against skin aging and pigmentation. They contribute to improved skin elasticity, firmness, and wrinkle reduction, among other benefits.
The Artemisia plant is remarkable and possesses diverse pharmacological mechanisms of action. For centuries, it has been used in traditional medicine as an antiparasitic, antirheumatic, and antibacterial agent.
The Artemisia C-08UC Complex® used in my 72k products is the result of nearly 20 years of research on phytoactive substances. It is a unique combination of synergistic substances that protect, regenerate, nourish, and repair the skin.
It is particularly important to me that all my products are free from harmful ingredients. Therefore, they do not contain preservatives, artificial fragrances or colors, paraffins, parabens, silicone oils, aluminum salts, palm oil, or microplastics.
From my own experience, I now know how beneficial the nurturing effect of 72k is on my skin. My skin problems have been resolved by 72k.